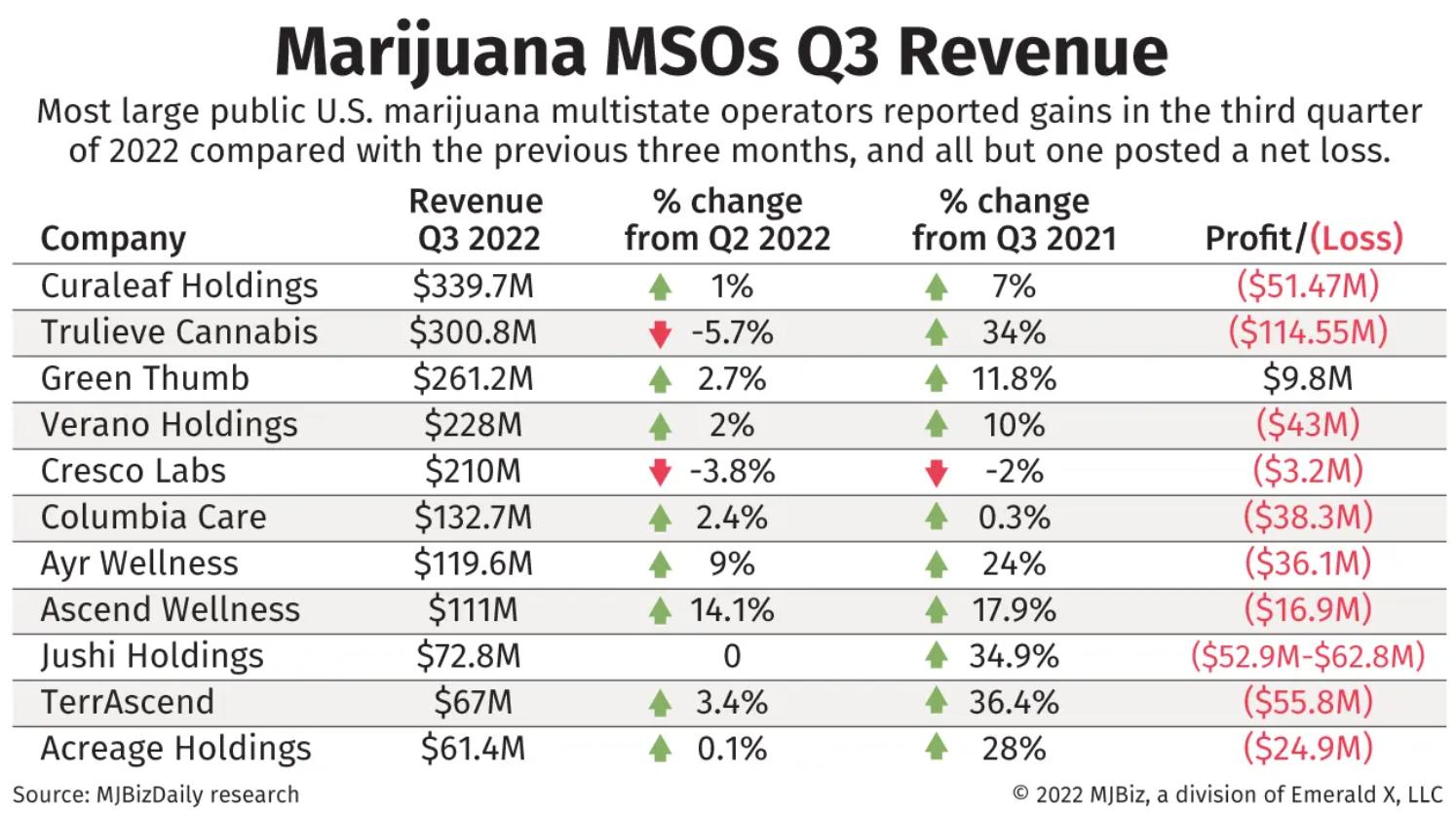 Cannabis operators have enjoyed what seemed to be unlimited growth potential over the past five years. The rise of multistate operators and land grab for licenses in legalized states created more jobs and increased accessibility to cannabis products; however, the cannabis industry has proven to be a race to the bottom. Brand differentiation and product quality has become increasingly important in maintaining a competitive advantage.
The industry is quickly maturing with most markets experiencing significant price compression and increased competition. Each cultivation operation experiences a variety of challenges. Terra Vera's goal is to help cultivators increase their productivity, profitability, and competitiveness.
Common Challenges
Biomass Potential Reduction: Reducing plant density, culling sick plants, and excessive defoliation are often used to ensure plants will pass all testing requirements.
Compliance Failures: As regulations continue to increase, losses in the 20-30% range are not uncommon.
Clone Inefficiencies: The labor and lost value from discarded clones adds up over time.
Employee Turnover: The cannabis industry experiences a high rate of turnover, which costs employers thousands of dollars in attrition.
At Terra Vera, our goal is to not only simplify operations, but also provide a safe and sustainable way to grow the best plants possible. Compromising safety for performance or sustainability is simply not acceptable.
Terra Vera Bonus+
Reintroduce Genetics: Valuable, yet difficult-to-grow genetics may be reintroduced into the garden.
Improve Employee Morale: 66% of Terra Vera customers cite a boost in employee morale post-Terra Vera adoption.
Improve environment, health, and safety policies: Terra Vera not only simplifies operations, but also provides a safer alternative to commonly used nutrients and agriculture technology.
Value Creation
Assuming a 10,000 SF cultivation facility, an analyst may forecast approximately $38 million of revenue potential. What this forecast doesn't take into account is the $12 million of revenue lost to microbial pressure, compliance failures, and employee turnover. By switching to Terra Vera, operators can preserve this critical value while increasing revenue potential. In fact, growers have been able to reintroduce unique genetics that have strong market demand yet can be prone to diseases and difficult to grow successfully.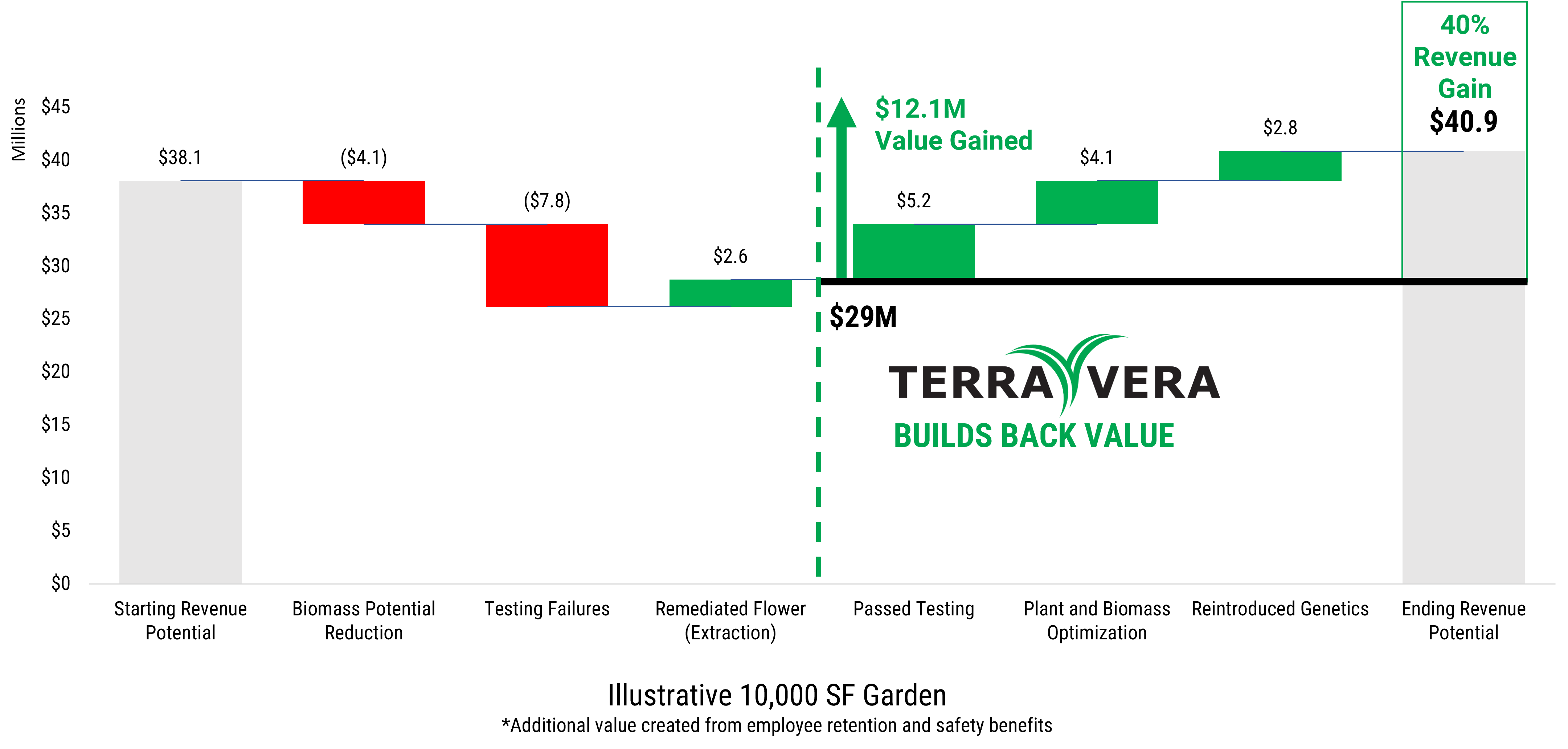 Grow
Smart

from the Start

Using Terra Vera's solutions from start to finish increases your plant's ability to fight off environmental stress so that yield potential and quality are preserved. It can be sprayed on cannabis plants even through the late stages of flower and post-harvest, making it a versatile solution for even the most sensitive genetics. The best part? You can generate Terra Vera solutions onsite with our systems so that you can rest easy knowing your plants are getting the freshest ingredients each time.